Send Inquiry
Rock N Roll Machine Gas Burner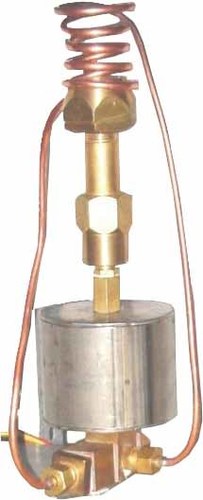 Rock N Roll Machine Gas Burner
ROCK N ROLL MACHINE GAS BURNER- GAS SAVER TYPE
We have developed Twisting Type Gas Burner suitable for Rock N Roll Machine with imported Fuel Atomizer which saves gas. The salient features are as under :
1. Flame length is 2.5 feet at 5 psig Gas pressure which can reduce or increase by setting of gas pressure.
2. Twisting mechanism reduces number or burners in a Rock N Roll Machine which will save gas.
3. Due to fuel Atomizing flame temperature increases and hence reduces time of water tank mfrg.
4. More production per shift will reduce labour cost per tank also.
5. Gas Fuel Atomization saves up to 10 % in pipeline N.G. and up to 20 % in LPG.
6. The overall fuel cost saving per tank will be up to 15 % in pipeline N.G. and up to 30 % in LPG.
7. Very easy to install our burner in place of your old burner.
8. Payback period of investment is approx. 3-4 months depending upon price of Gas .Send your inquiry to :
TESTING REPORT OF NEWLY DEVELOPED GAS BURNER FOR ROCK – N – ROLL MACHINE
Burner

Type

LPG Gas

Pressure

Gas Meter

Reading

Heating

Time upto

Stabilise

Temperature at

6" Height oC

Temperature at

12" Height oC

Temperature at

18" Height oC

Temperature at

24" Height oC

Flame

Length

Ft.- inch

GAS

Consump.

PSIG

Before

Start

After

Testing

Min.-Sec.

Before

Start

After

Testing

Before

Start

After

Testing

Before

Start

After

Testing

Before

Start

After

Testing

Ft.- inch

Kgs.

S.S.

Ordinary

5

25.4

32.7

6.30

38

636

38

683

38

706

38

486

2'-3"

7.3

Brass with

Magnet

Without

Heating

5

49.35

54.15

4.51

44

545

44

600

44

681

44

496

2'-6"

4.8

Brass with

Full Atomising & Heating with Temp.600C

5

54.15

58.65

4.27

37

526

37

604

37

671

37

525

2'-6"

4.5

Brass with

Full Atomising with temp.144oC

5

62.85

67

4.15

43

542

43

630

44

682

44

550

2'-6"

4.15